Description
No more need to look for other shopify themes. Here is best shopify theme Yourstore. We provide huge number of different layouts and options. Premium Shopify theme YourStore comes packed with free and useful features developed to make your website creation easier. Innovative clean design, advanced functionality, UI made for humans, extensive documentation and support – i can continue this list infinitely… YourStore Shopify theme is the best on ThemeForest. Our theme is the winner of "Most wanted" contest from Envato https://forums.envato.com/t/most-wanted-winners-shopify-themes/53562 Don't hesitate, lets join our happy customers club who are you using best shopify theme YourStore!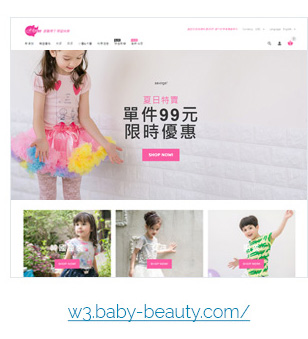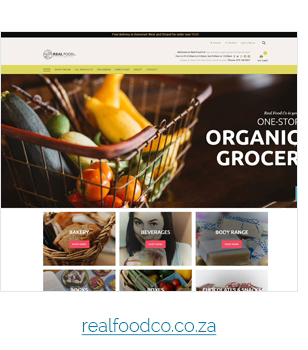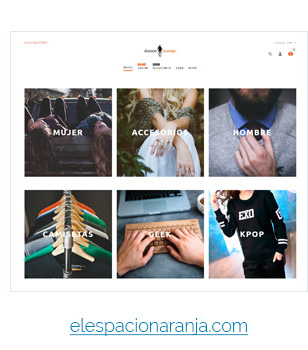 And more:
https://www.realfoodco.co.za/
https://www.oculosstore.com.br/
https://www.soulthing.co/
GENERAL FEATURES
Responsive+Retina ready design
CSS 3 / HTML 5
Bootstrap 3.X
12 + different layouts
3 product page variants
8 listing page variants
2 Dropdown Shopping Cart variants
7 headers
6 footers
Instagram widget
Multilevel Navigation
Color Swatches Ready
Ajax Infinite Scroll Module
Newsletter Signup Popup
Custom Tabs in Product Page
Revolution slider – Image Slideshow Module (Save $18!)
Ajax Add to Cart
Product Labels (New/On Sale)
Special price countdown module
GRID & LIST Mode
Mega Menu (Horizontal/Vertical) Module
Ajax Layered Navigation
Lazy Loading
Hover Effect for Product Images
Product Reviews
Related, New, Bestsellers product sliders
Blog functionality
Custom Contact Page, About, 404 etc.
Lookbook Page
SEO Optimized
Supports nonlatin characters (Arabic, Chinese, Russian etc.)
Video tutorials
IMPORTANT
* Images from demo are not included in theme files.
People say that green colour soothes and adjusts to a productive way. That is why we chose it for YourStore design! Large attractive images, remarkable price, easily located information – all this will make your product is one of the most comfortable on the Internet. Our designers have picked up other colors to suit the tastes of everyone.
Source package contains all necessary information about the theme, examples of the pages etc.
Files structure:
yourstore-v1.4.8 – old
yourstore-v2.x.x

install.mp4
Presets.zip – Layouts
Yourstore_user_guide.zip
yourstore-v2-x-x.zip
Updates
28 March 2017, Version 2.1.3

Fixed: add to cart button in slider product item
Changed: icons list section
Changed: Minor fixes

16 March 2017, Version 2.1.2

fixed - "quick view" ajax
fixed - "Select Options" button in product item

12 March 2017, Version 2.1.1

fixed - quick view button on the product item
fixed - simple sub menu background
fixed - simple sub sub menu background color

5 March 2017, Version 2.1.0

1) Fixed Quick View issue.
2) Remove wishlist. Caused by Shopify software limitations.
3) Add option. Change background image for newsletter popup.
4) Minor fixes.

February 2, version 2.0.2

1. Revolution slider video on mobile (iphone)
2. Swatches with slider images on mobile
3. Password page - Fixed
4. Minor fixes

January 5, version 2.0.1

fixed: dead links (404 errors)
fixed: warning message in the product page
fixed: video autoplay in mobile
fixed: links in collection-products.liquid widget

December 9, version 2.0.0!
We are happy to present our most featured update for YourStore Shopify theme – YourStore 2. (YS2)
It includes hundreds of improvements:
code review, code remake. Two times faster page load;
theme setting rework. No more HTML in theme configuration. Only user friendly controls;
page builder. Now theme fully support and use latest Shopify features;
10 new skins.
Unfortunately all these changes and improvements makes impossible to easily update YourStore 1 (YS1) to YourStore 2 (YS2).
What it mean:
We don't support YS1 any more. (Except critical security issues). If you are OK with your current YS1 theme, you can use it. But without new features and skins from YS2;
There is no easy way to update YS1 to YS2. Basically you should create new store with YS2 version;
Custom changes on from YS1 will not work on YS2. You should review custom changes and rework them for YS2.
Again no need to rush into update YS1 to YS2. YS1 is top5 bestseller theme on themeforest. And you can use it as much time as you need.
I hope you will appreciate our work and love YS2 as we do.
Thank you for your understanding.
September 25, version 1.4.8

Fix: product swatches issue on listing page

September 20, version 1.4.7

Fix: Reset Password

September 3, version 1.4.6

- Update: Ajax Search

August 23, version 1.4.5

- Update: option - product same height

July 9, version 1.4.4

Fix: Cart popup in "Header Type 2", "Layout 2", "Layout 3" 

June 30, version 1.4.3

Update: Mobile Menu - double tap to go

June 11, version 1.4.2

Minor fixes

June 8, version 1.4.1

Update: Multilevels in submenu

June 4, version 1.4.0

Update: New Module - Gallery Best regards

June 1, version 1.3.1

Fix: "add to cart" button for one variant of the thumbnail product
Fix: uncolored last menu item
Update: added facebook/twitter meta tags
Update: added Portuguese translation template

May 27, version 1.3.0

Update: you can associate color with image
Update: you can show product options in thumbnails

May 25, version 1.2.3

Fix: shipping calculator in cart page
Update: you can disable main preloader

May 21, version 1.2.2

Fix: home2 - recent posts - will work with selected blog

May 20, version 1.2.1

Update: swatch white color. Border in the swatch color, when swatch color = background color

May 19, version 1.2.0

Update - Many unique customs tabs on the product
Update - Menu Languages
Fix - minor issues

May 15, version 1.1.2

Fix: revolution slider delay on Layout1(5), Layout2(12)

May 14, version 1.1.1

- fix minor issue in version 1.1.0

May 13, version 1.1.0

Update: add support non-Latin characters

May 7, version 1.1.0

Inital release